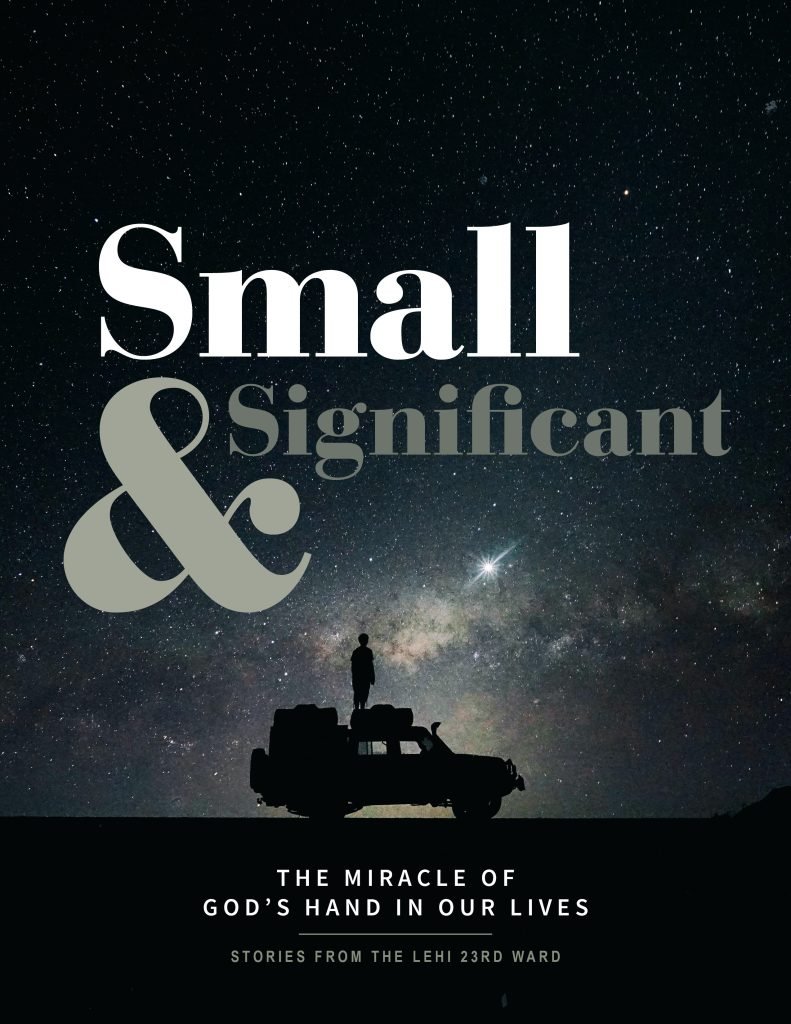 _______________________________________
If there is one thing that stories have the power to do, it's to connect people. But they can also be a way to testify, promote faith, and document personal history.
Small & Significant is a compilation of experiences curated specifically to meet all of these objectives in an engaging and memorable way.
Read stories gathered from just one neighborhood – with contributors ranging in age from 3 to 91 – as they share how God has performed miracles in their lives.
Whether the experience was something simple that happened quietly and personally, or something so weighty that it changed their trajectory forever, these stories are sure to connect with and inspire readers everywhere to seek out and give thanks for God's hand in their own lives."