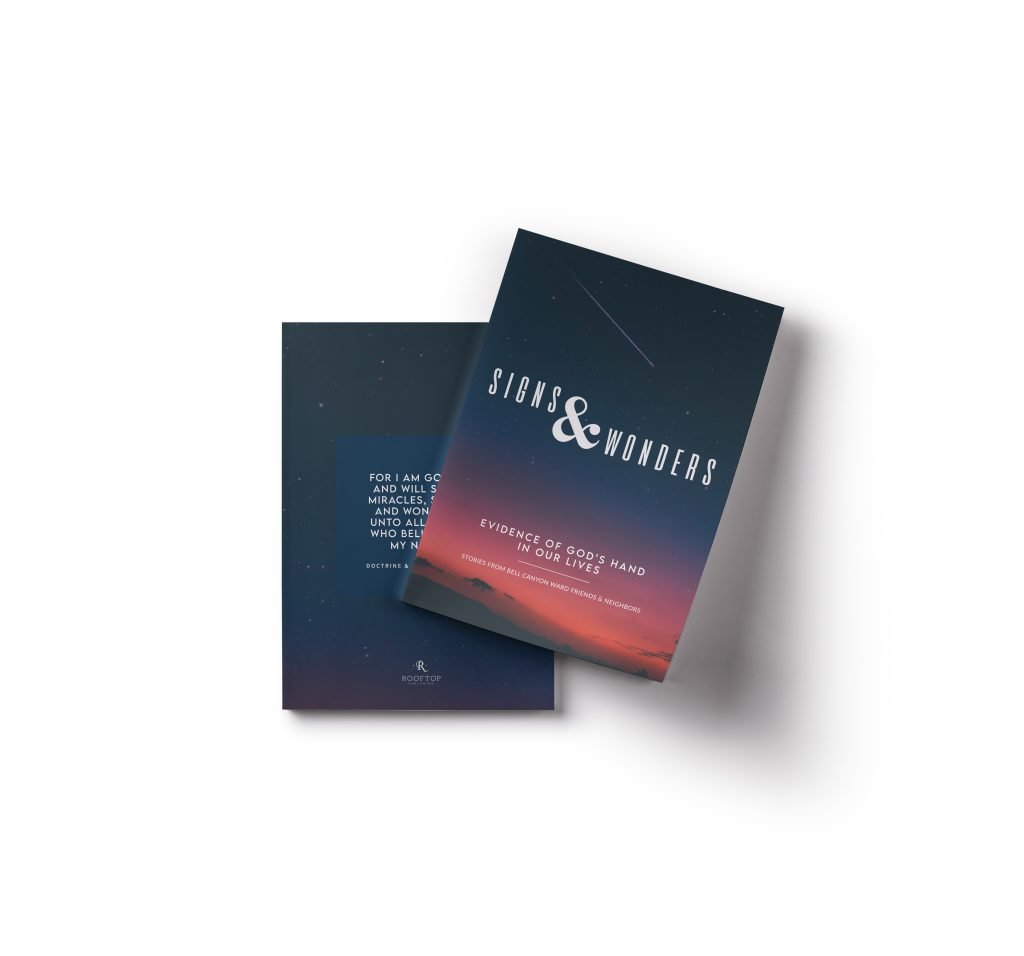 _______________________________________
by Bell Canyon Ward
God has promised to show "signs and wonders" to all those who believe in him.
–Doctrine and Covenants 35:8
Here in our community we have witnessed many of those signs and wonders. We can each tell stories of God at work in our lives. Signs & Wonders is a collection of such stories from Bell Canyon ward members, friends and neighbors.
At the heart of the Bell Canyon Ward stands the historic "Old White Church," located at 3100 East and 9800 South in Sandy, Utah.
Originally built by the Granite Ward of The Church of Jesus Christ of Latter-day Saints in 1904, the chapel served the Granite community for 59 years. Now privately owned, the chapel is listed on the National Register of Historic Places. Many current members of the Bell Canyon Ward grew up attending services in the "Old White Church."
The Bell Canyon Ward was created in July 1987 by combining the former Granite 4th and Granite 13th wards. The ward meets in the Sandy Granite View Stake Center located between Dimple Dell and Bell Canyon.
Private Collection